28.06.20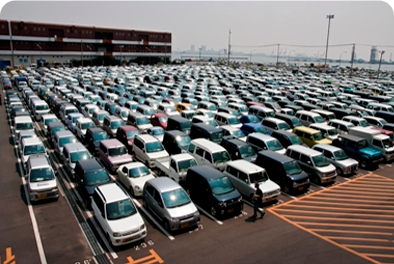 Japanese used vehicle exporting is a grey market international trade involving the export of used cars and other vehicles from Japan to other markets around the world since the 1980s.
Despite the high cost of transport, the sale of used cars and other vehicles to other countries is still profitable due to the relatively low cost and good condition of the vehicles being purchased. Contributing factors to the feasibility of such export include Japan's strict motor-vehicle inspections and high depreciation which make such vehicles worth very little in Japan after six years, and strict environmental-protection regulations that make vehicle disposal very expensive in Japan. Japan has very stringent vehicle emission test standards.
Nearly 1.4 million used vehicles were exported from Japan in 2006. The most popular destinations for used cars from Japan are Mozambique, Pakistan, Sri Lanka, Bangladesh, Russia, Mongolia, Kazakhstan, Jamaica, Trinidad and Tobago, New Zealand, Tanzania, Zambia, Zimbabwe, Malaysia, Brunei, Australia, Cambodia, Canada, Congo, Ireland, Georgia, Dominican Republic, Peru, Bolivia, Paraguay, Kenya, the United Kingdom, United States, Thailand, Myanmar, Hong Kong, Indonesia and the Philippines. Additionally, Chile, Singapore, Lesotho and the United Arab Emirates are used as popular transit hubs.
In Japan, used cars are mainly sold at auto auctions by car owners and dealers. At auto auctions, owners are hidden from bidders while the auctioneers provide independent car evaluations called inspection sheets. Exporters, acting as bidding agents for importers, use the auto auctions as their main supply. There are over 200 auto auction groups operating throughout Japan including JAA, JU Group, TAA, USS, and ZIP.
Besides auto auctions, Japanese exports have access to vehicles from dealerships and private sellers.
Reference: https://en.wikipedia.org/wiki/Japanese_used_vehicle_exporting