21.09.19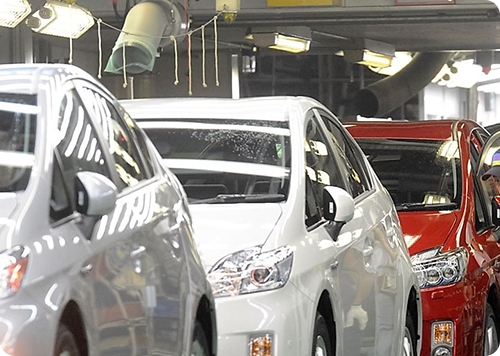 Exporting methods for Japanese Used Cars
Exporting methods for Japanese Used Cars
Vehicles which will be exported from Japan must be prepared before shipping. This includes de-registering the vehicle with the government, getting an export certificate, and cleaning the car to remove biosecurity risks. Car cleaning is especially necessary for the Australian Quarantine and Inspection Service (AQIS) and New Zealand's Ministry of Primary Industries (MPI) agencies' clearances.
Exporters can ship the car that is ready by ro-ro or container according to customer specification, ship schedules, and the capabilities of the destination port.
Market differences
The suitability of Japan's domestically sold cars for export to other countries is constrained by various factors. Vehicles in Japan have right-hand drive—the steering wheel is on the right side of the vehicle—in accord with Japan's left-hand traffic. Some countries with right-hand traffic permit right-hand drive vehicles, though right-traffic headlamps are generally unavailable for models exclusive to Japan.[6] Some countries with right traffic do not allow right-hand drive cars, but in some such markets the extensive labor required to convert a car to left-hand drive is economically feasible; such conversions are sometimes done by the local importers.
Reference: https://en.wikipedia.org/wiki/Japanese_used_vehicle_exporting
The Philippines is an example of a market where such conversion is common, until recently, when the importation of such used vehicles (except for heavy vehicles) was banned by E0 156. Japan's automobile safety regulations also differ substantially from the ECE Regulations used throughout most of the world and the North American regulations that apply in the United States and Canada. Vehicle components such as windows and windshields, seat belts, lamps and reflectors, and mirrors, as well as design features for crashworthiness such as bumpers, fuel tanks, and structural rigidity of vehicles meant for the Japanese market may not comply with non-Japanese standards.They often lack structural reinforcements needed to meet side-impact crashworthiness standards in effect outside Japan. Moreover, entire categories of vehicle, such as Kei cars, do not exist in regulations outside Japan.